Upcoming Events
Mar 26
3:00 pm
The Eagle River Band
Long Island Music & Entertainment Hall of Fame and Museum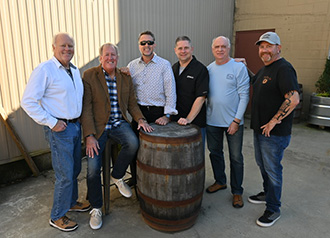 This 6-piece Eagles Tribute Band has been entertaining audiences from Fire Island to Greenport since 2017. We are eager to bring the music of the Eagles to the stage at the Long Island Music and Entertainment Hall of Fame this March. The band features six vocalists and three guitarists bringing the soaring harmonies and signature riffs of the Eagles to life. Hope to see you there!
Apr 02
3:00 pm
The Toby Tobias Ensemble
Long Island Music & Entertainment Hall of Fame and Museum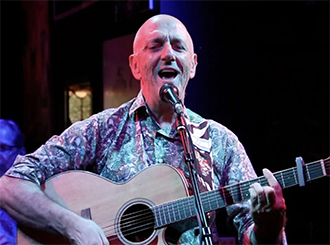 Born and raised in Johannesburg, South Africa, Huntington Station-based Toby Tobias has immersed himself in many genres of American Music while never leaving behind his roots in the rhythms and melodies of his homeland. His keen ear for intuitive arrangements is a hallmark of his writing and performance, and he has garnered a strong following on Long Island and in the tri-state area. The Toby Tobias Ensemble consists of some of the best musicians on Long Island and performing at LIMEHoF will be:
Toby Tobias / Acoustic Guitar & Vocals

Bill Titus / Electric Guitar & Vocals
Glenn Palermo / Bass
Andy Witt / Drums
Michael Amendola / Tenor Saxophone
Apr 16
3:00 pm
Como Brothers
Long Island Music & Entertainment Hall of Fame and Museum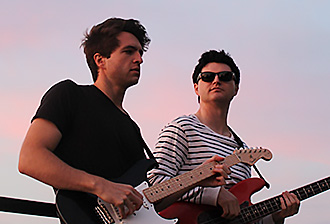 The Como Brothers, Matt and Andrew Como, are musicians (singers, songwriters and performers) from Long Island who are passionate about their songwriting, heartfelt lyrics, and recording original music. Combining a pop and rock easy listening sound with a blues vibe, they have written and recorded multiple albums and EP's of original songs. Their latest songs have been recorded with Grammy nominated engineer Kenta Yonesaka at Germano Studios in New York City. Matt and Andrew have toured the East Coast performing at venues such as the Hard Rock Café and The Cutting Room in New York City along with performances around the country from Hollywood California to Texas' South by Southwest, Florida, Boston, New York City and more.
Matt and Andrew have had songs being featured in TV shows such as E! Networks Keeping Up with the Kardashians, MTV's The Real World, and The Oxygen Channel's Best Ink and on global in-store playlists for H&M, Zara, Pull Bear among others. Their videos have been playlisted in US stores like Walmart, Costco, BJs and others. The Como Brothers have established themselves as singer-songwriters working with industry legends such as drummer Steve Jordan (John Mayer, Saturday Night Live band, Late Night with David Letterman), keyboardist Andy Burton (Little Stephen & the Disciples of Soul), Aaron Sterling (Taylor Swift), and many more.
Apr 23
3:00 pm
David Bennett Cohen
Long Island Music & Entertainment Hall of Fame and Museum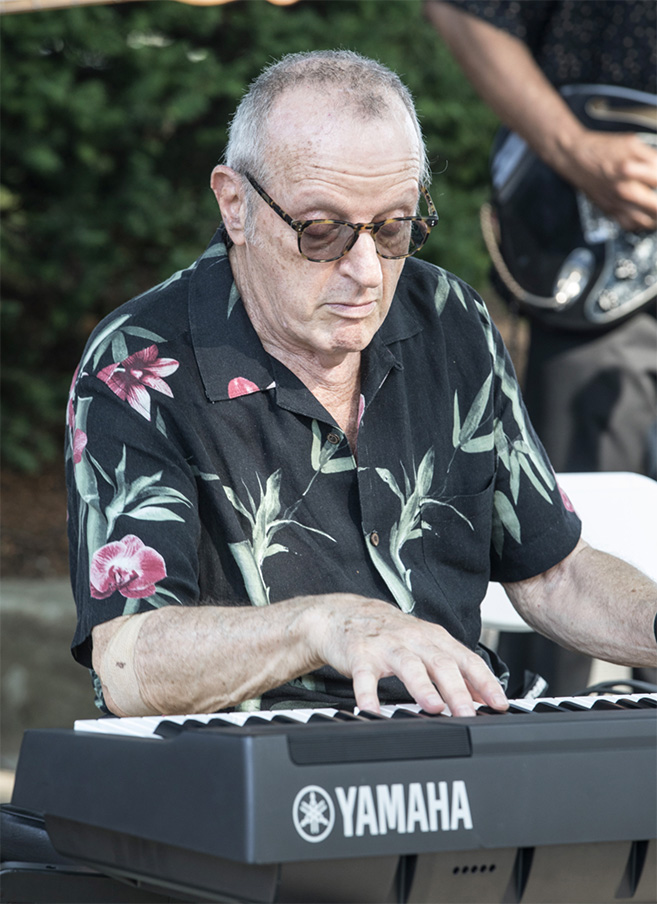 David Bennett Cohen has been a professional musician for more than 60 years. Best known for his innovative keyboard playing as an original, founding member of the '60's Rock band, Country Joe and the Fish, he is an equally accomplished guitar player who has been involved in numerous music scenes throughout his varied career.
Over the years, he has played and/or recorded with The Blues Project, Mick Taylor, The Luther Tucker Blues Band, Hubert Sumlin, Melvin Van Peebles, Happy and Artie Traum, Arlen Roth, Eric Anderson, David Blue, Tim Hardin, Norton Buffalo, Jerry Miller, Jimi Hendrix, Johnny Winter, Buddy Miles, John Cippolina, Huey Lewis, Michael Bloomfield, Bob Weir, John Kahn, Johnnie Johnson, Jimmy Vivino, Jay Owens, Debbie Davies, Byther Smith, Bobby Kyle, Rocky Lawrence, Johnny B. Gayden, Sandra Feva and many others.
His critically acclaimed CDs, "Cookin' With Cohen," "In the Pocket" and "David Bennett Cohen at the Piano" are available  on Amazon.com, CD Baby, Spotify, CD Now, and other online sites.
His latest CD, Bittersweet, is currently making waves in the music community and has received many positive reviews.
Apr 30
3:00 pm
Somehow Sorry
Long Island Music & Entertainment Hall of Fame and Museum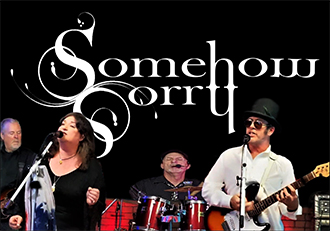 May 07
3:00 pm
Mr. Rooster
Long Island Music & Entertainment Hall of Fame and Museum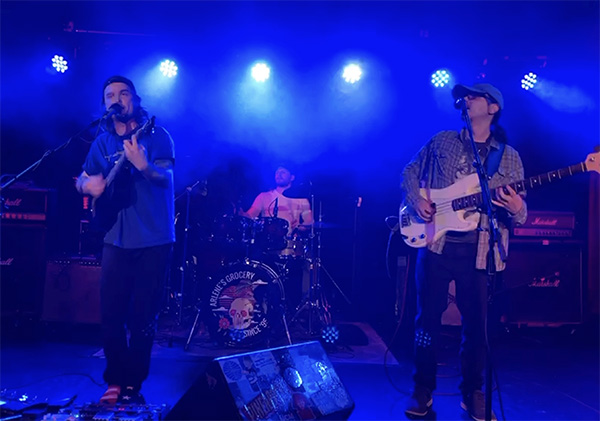 Mr. Rooster have established themselves among the top rising bands within the Long Island and NYC jam scenes. Playing unique, high-spirited takes on a wide variety of popular music from the last 100 years,  Mr. Rooster has finally begun performing and recording their own music. Inspired by the classics, but surprisingly fresh. The band just released "Night Light Writer". Visit their website for more details: https://www.mrroosterband.com/
May 21
3:00 pm
Marci Geller
Long Island Music & Entertainment Hall of Fame and Museum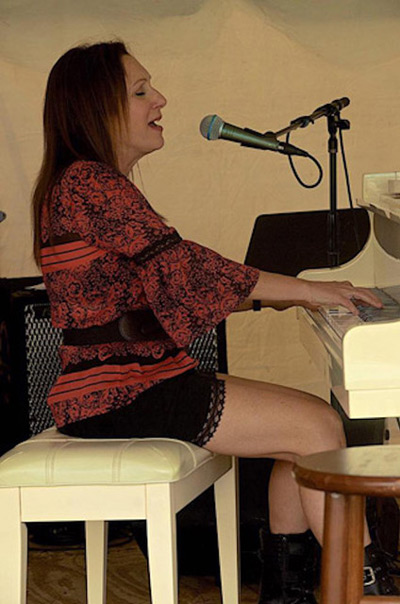 Marci Geller has been gracefully riding the balance between artist and songwriter since "Hair was big, and skirts were short." Her credentials include being twice named an "Editor's Choice" as one of the top songwriters twice by Independent Songwriter Magazine. She has performed on Live! with Regis, Good Day NY and CNN Worldbeat, and her music can be heard in soundtracks on ABC Family, MTV, VH-1, PBS, A&E, Discovery Channel, USA Network and others. She toured for two years as the support act and backup vocalist for legendary guitarist Ritchie Blackmore's Folk-Renaissance band Blackmore's Night, where she performed her stirring solo sets for 10,000+ people every night.
Having shared the stage with luminaries Christine Lavin, James Maddock, Vance Gilbert, both Maddock and Gilbert made guest appearances on her CD Open Book. Geller's album Square Peg features duets with renowned musicians Lori Lieberman and David Buskin. She was an Official Showcase Artist at the prestigious Sync Summit and Durango Songwriters Expo. Her song "Resist" was appeared on the "Together As One" Project for Social Justice which sold out in two days after its release.
Jun 04
3:00 pm
Martini Garden
Long Island Music & Entertainment Hall of Fame and Museum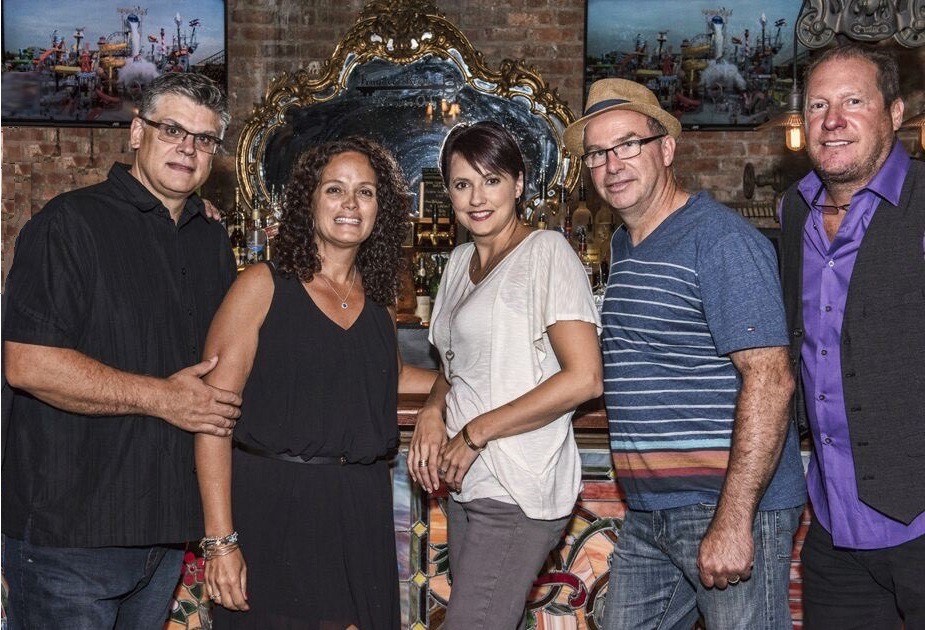 Martini Garden is a Long Island, Suffolk County based band and has been described as the Eagles meet Stevie Wonder. Founded in 2005 they serve up an eclectic mix of Rock and Roll, Blues, R&B, Jazz, and Country. With two studio albums and a Christmas EP under their belt they are now preparing to go back to the studio to record their third album.
Jim LoPiano – Lead guitarist/ Rhythm Guitarist / Songwriter/Vocals
Christine LoPiano – Lead Vocals/ Songwriter
Miriam Hubbard – Background Vocals
Mike McBride -Drums
Rich Cunningham -Bass
Jul 23
3:00 pm
The Good Rats
Long Island Music & Entertainment Hall of Fame and Museum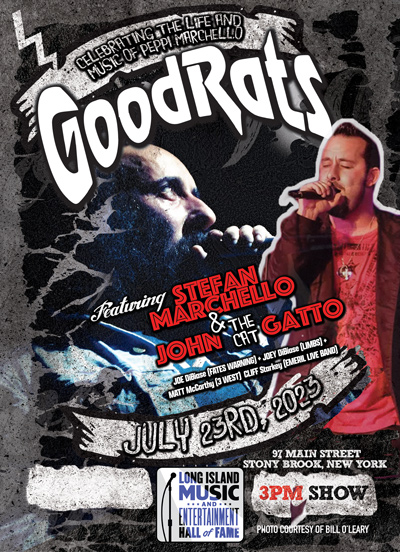 The Good Rats will be performing at the Long Island Music and Entertainment Hall of Fame on July 23rd from 3-4pm. This show will require a special ticket purchase. Tickets go on sale starting April 1st. The performance will feature original guitarist John "the cat" Gatto in addition to current band members Stefan Marchello, Joe DiBase, Joey DiBase, Matt McCarthy and Cliff Starkey. For more information about the band visit https://www.goodrats.com/