The Harry Chapin Award is a bi-annual award, initiated in 2010, and is designated to individuals or groups that have demonstrated commitment to humanitarian efforts on Long Island and beyond.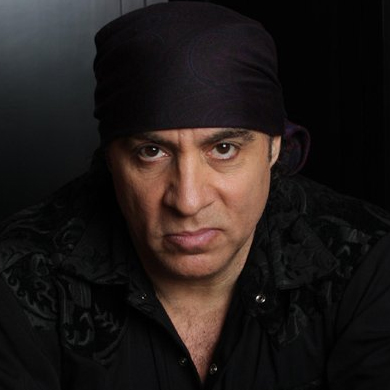 Steven Van Zandt
2016 Harry Chapin Award Winner
Steven Van Zandt is a musician, songwriter, performer, arranger, record producer, actor, writer, human rights activist, and international radio DJ. He is a founding member of Bruce Springsteen's E Street Band and an original principal cast member of The Sopranos.

Rock and Roll Forever Foundation – A foundation dedicated to the development, preservation, dissemination, and continuing support of Rock and Roll, past, present, and future. Currently developing a 40 chapter online curriculum on the history of Rock and Roll and its role in American culture with the Teachers College of Columbia University. Pilot program set to launch in schools in 2013.

Music Producer – Bruce Springsteen and the E Street Band, Southside Johnny and the Asbury Jukes, Artists United Against Apartheid, Darlene Love, Little Steven and the Disciples of Soul, Gary U.S. Bonds, Ronnie Spector, Demolition 23, The Chesterfield Kings, The Cocktail Slippers, and The Breakers. Music Producer, and Band Organizer for the "Monday Night Football" theme on ESPN featuring Hank Williams Jr. and the All-Star Band, 2007.

Songwriter – Song's performed by: Jackson Browne, Pearl Jam, Jimmy Cliff, Southside Johnny, Darlene Love, Gary U.S. Bonds, Ronnie Spector, Nancy Sinatra, Brian Setzer, Black Uhuru, the Cocktail Slippers, Lone Justice, The Breakers, and The Chesterfield Kings. Theme songs for Film and TV: – "All Alone On Christmas" (Home Alone 2) – "Time of Your Life" (Nine Months) – "When Your Angels Get Lost" (SIS- pilot) – "Lilyhammer Nocturne" (Lilyhammer)

Actor – Original Principal Cast Member on HBO's legendary television series The Sopranos playing the role of Silvio Dante in all seven seasons. (1999 -2009) – Stars in "Lilyhammer", February 2012, first original programming for Netflix.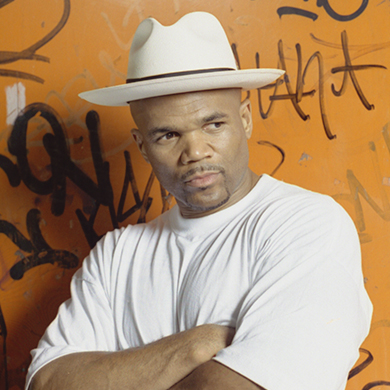 Darryl "DMC" McDaniel
2014 Harry Chapin Award Winner
The Long Island Music and Entertainment Hall of Fame is proud to name Darryl "DMC" McDaniel of Run DMC as the recipient of the 2014 Harry Chapin Award for his unswerving dedication to humanitarian efforts.

In 2006 Darryl McDaniels co-founded The Felix Organization with Emmy Award winning casting director, Sheila Jaffe. Both had been adopted, and being grateful for having been given a good home, Darryl felt compelled to use his resources and experience to enrich the lives of children growing up in the foster care system.

They had no idea the impact this partnership would have on the lives of so many disadvantaged children. This summer, Felix will send its 1,000th child to Camp Felix, an overnight camp in Putnam Valley, New York designed to meet the unique needs of youth in foster care. Felix also sponsors Camp Felix West, a camp serving Los Angeles based foster youth that offers programs to help foster children in New York City reach their dreams throughout the year.

Also in 2006, Darryl McDaniels was presented with the Congressional Angels in Adoption Award for his work with children in foster care and promotion of adoption. He founded a summer camp providing 170 foster children with resources and experiences that they otherwise would not have had access to. He also sits on the Board of Directors of Children's Rights, a national watchdog organization that seeks to reform failing child welfare systems.

Through Darryl's work with Madison Square Garden's Garden of Dreams Foundation he has brightened the lives of children and their families who battle everything from homelessness and extreme poverty, to illness, to foster care. He has also served on the group's Board of Directors, and as Creative Director of the group's talent show events at Radio City Music Hall.

DMC has participated in numerous fundraising events for the Josh Beckett Foundation and the Children's Hospital in Boston, organizations which support community-based programs that strive to improve the health and wellbeing of children

Mr. McDaniels has been honored by The Impact Film Fund at their annual "Artists Making an Impact" event. The organization honors performers from the worlds of film, music and comedy whose words, films and actions have played a role in the cultural dialogue at their annual "Artists Making an Impact" event,

Darryl is also a spokesperson for DKMS, a group whose mission is to save lives by recruiting bone marrow donors for leukemia patients.

For his incredible hard work and dedication in these many humanitarian endeavors, The Long island Music Hall of Fame is proud to present Darryl 'DMC' McDaniels as the recipient 2014 Harry Chapin Award.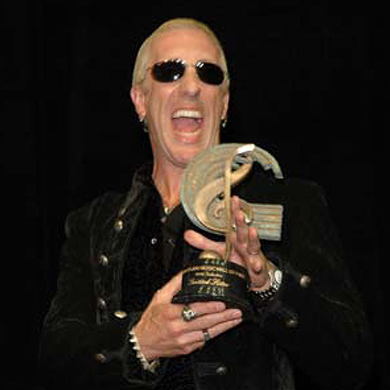 Dee Snider
2012 Harry Chapin Award Winner
Daniel "Dee" Snider (born March 15, 1955) is an American singer-songwriter, screenwriter, radio personality, and actor. Snider came to prominence in the early 1980s as lead singer of the heavy metal band Twisted Sister. He was ranked 83 in the Hit Parader's Top 100 Metal Vocalists of All Time.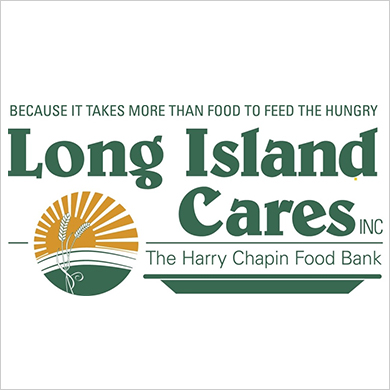 Long Island Cares
2010 Harry Chapin Award Winner
Founded by the late Harry Chapin, Long Island Cares brings together all available resources for the benefit of the hungry and food insecure on Long Island and, to the best of our ability, provides for the humanitarian needs of our community. Their goals are to improve food security for families, sponsor programs that help families achieve self-sufficiency, and educate the general public about the causes and consequences of hunger on Long Island. Their vision is "A Hunger Free Long Island".