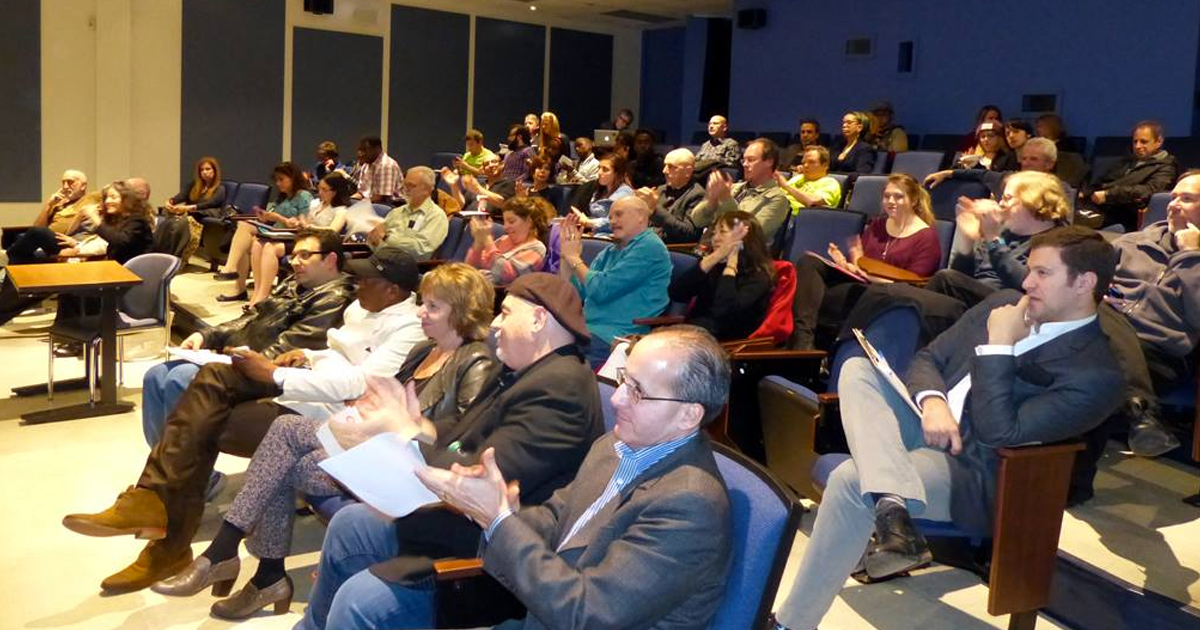 Announcing our Second Panel of the 2016 Speakers Series to take place at Stony Brook University
April 6, 2016
The Long Island Music and Entertainment Hall of Fame
Announces its Second Panel of the 2016 Speakers Series
(April 6, 2016 – Melville, NY) The Long Island Music and Entertainment Hall of Fame (LIMHoF) is proud to announce the second session of its 2016 speakers series, to take place on Wednesday, April 20 at 5:30pm at Stony Brook University, entitled "The Long Island Music Seen".
Panelists: Jim Faith (President, J. Faith Entertainment and Producer of Great South Bay Music Festival and Founding Member of the Long Island Music and Entertainment Hall of Fame), Dan Welsch (C0-Owner/Founder of 89 North Music Venue), Joe Rock (WBAB On-Air Radio Personality), David Baram (Baram & Kaiser Attorneys at Law), Dave March (Bassist, Miles to Dayton), Andy Falco (Guitarist, The Infamous Stringdusters) and moderated by Norman Prusslin (Founding Member of the LI Music Hall of Fame and Stony Brook Professor)
Discussion: This session is for those who are interested in taking the next steps in their music careers. You will have the opportunity to hear from top professionals of the Long Island music scene and find out how to position yourself in this market.
Where: Stony Brook University, Tabler Center, Room 107
When:  Wednesday, April 20, 2016 from 5:30-7:00pm.
Cost:      Free!
More: Attendees will also learn about the following topics: • basics of earning income from music • making a name for yourself and packaging your "product" • getting your music heard live and on the radio • legally protecting your songs and recordings • touring and booking basics • a Q&A session to follow.
For more information and to register for this free session, visit: https://www.limusichalloffame.org/event/limusicseen
The 2016 LI Music Hall of Fame Speakers Series is sponsored by the D'Addario Foundation.
Media Contact: Jill Nees-Russell – 631.418.6699 // jill@russellrelations.com
Executive Director: Joe Jankowski – 516-938-1626 // jjankowski@limusichlalloffame.org
Long Island Music and Entertainment Hall of Fame (LIMHOF) is a 501(c)(3) organization dedicated to the idea that Long Island's musical heritage is an important resource to be celebrated and preserved for future generations. The LIMHOF was created as a place to inspire in each person the desire to explore and celebrate music in all its forms and to be a place where the music community will find the support, resources and leadership necessary to aim them in that exploration. Long Island Music and Entertainment Hall of Fame inductees include Billy Joel, Tony Bennett, John Coltrane, Neil Diamond, George Gershwin, LL Cool J, Carole King, Simon and Garfunkel, Run DMC, and many others. For more information about the Long Island Music and Entertainment Hall of Fame, visit www.limusichalloffame.org.