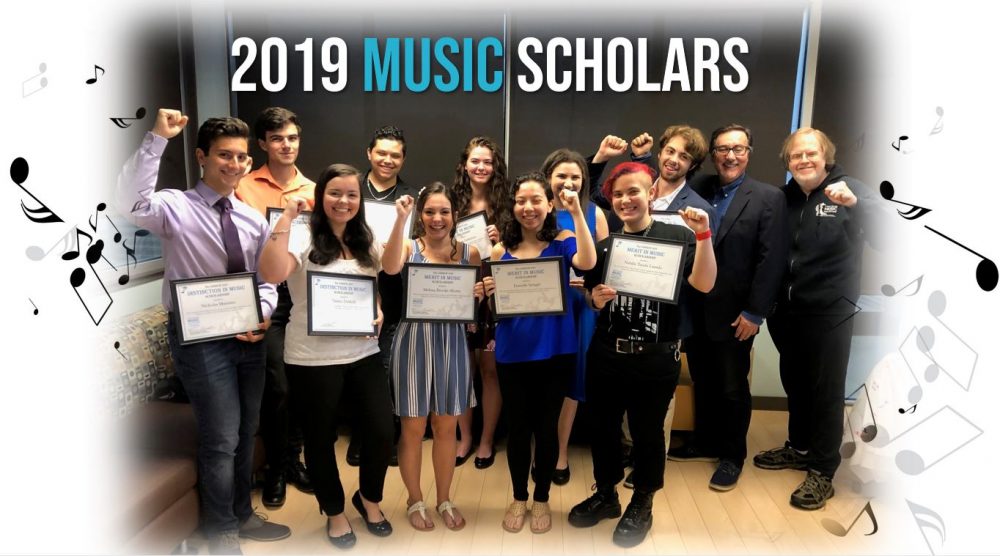 LIMHOF Celebrates its 2019 Music Scholarship Class
June 18, 2019
The Long Island Music and Entertainment Hall of Fame has announced the awarding of its 2019 student scholarships to graduating high school students from Long Island, who will be pursuing music studies in college. This year in addition to the five anticipated Distinction in Music awards, LIMHOF acknowledged seven additional students for their accomplishments with Merit in Music awards.
Students in Brooklyn, Nassau, Queens and Suffolk counties are eligible to apply for the scholarships. This program is in addition to other Education acknowledgements that the Long Island Music and Entertainment Hall of Fame sponsors, including the Music Educator of Note and the High School Recognition Awards.
This year's awardees are from Astoria, Babylon, Bohemia, Commack, Islip, Jackson Heights, Levittown, Massapequa Park, Mastic Beach, Rockville Centre, Syosset, and West Sayville.
LIMHOF is honored to acknowledge the scholarship recipients' dedication to music, and to celebrate their future plans.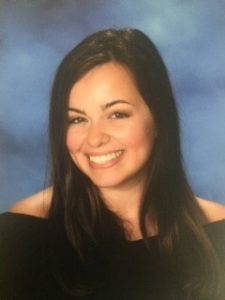 Desiree Melfi will graduate from William Floyd High School in Mastic Beach and attend the Westminster Choir College at Princeton in the fall. She will major in Music Education and Musical Theater Performance.
When asked to describe Desiree as a performer, her Chorale Director Donna Rivera explained
"Desiree has a beautiful Soprano tone …confidence and stage presence are two qualities that she portrays every time she steps into a rehearsal or performance. Desiree is an applicant who will make any program shine!"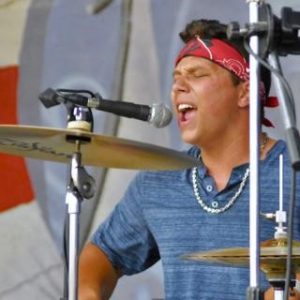 Thomas Foschino will graduate from Connetquot High School in Bohemia and attend Berklee School of Music in the fall. He will be majoring in Performance and Composition.
Band Director Vincent Malafronte shared his thoughts on the musician." You can usually find Thomas in the band room sitting behind a piano, guitar or drums. He is a member of the Symphonic, Marching and Jazz Bands. Additionally, he performs with the Wind ensemble and Chamber Choir. One of his best qualities in creativity. The excitement and energy that Thomas brings to a room is driven by his love for music and performing. His positivity brings out the best in his peers. He is without a doubt, a hard working, determined and gifted student."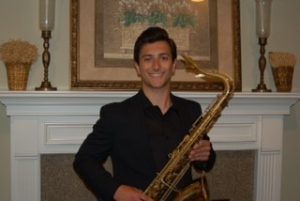 Nicholas Massimo will graduate from Syosset High School in Syosset and attend SUNY Purchase in the fall. He will be majoring in Jazz Studies.
"In addition to his work with the High School Wind Ensemble and Jazz Ensemble as well as marching bands and Tri-M organization, Nicholas has distinguished himself as a member of the All County Jazz Ensemble for the past 4 years and the 2017 and 2018 All-State Jazz Ensemble. He is a talented and passionate student musician with whom I it has been my pleasure to work with over the past 4 years "explained his music teacher Laurence Ballereau.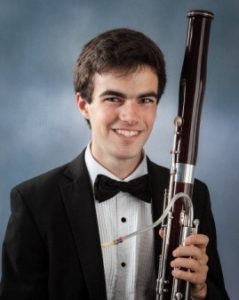 Donald Schweikart will graduate from Sayville High School in West Sayville and attend Ithaca College in the fall.  He will be majoring in Performance.
Sayville High School's Band Director Kerri Van explained "in my 15 years of teaching I have never had another student who has exhibited as much potential as Donald …He is very committed to becoming a professional musician. He has studied privately for the eight years and the musical maturity with which he plays can rival most professional musicians. ….He is truly a gifted musician who displays superior musicality and technique. "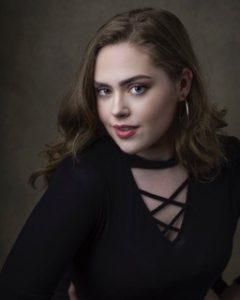 Lydia von Hof will graduate from Commack High School in Commack and attend SUNY Potsdam's Crane School of Music. She will be majoring in Performance and Music Education.
"Lydia is one of the most versatile musicians I have ever taught: she is a vital member of the Chorale and Chamber Choir….. Lydia personifies dedication to her craft; she lives and breathes music and is vastly successful. Students with such gifts are rarely as open and humble as Lydia" shared Commack High School's Choral Director, Wendy Frankonis.
Melissa Aliotta will graduate from South Side High School in Rockville Centre and attend Boston Conservator at Berklee School of Music in the fall. She will major in Fine Arts and Musical Theater.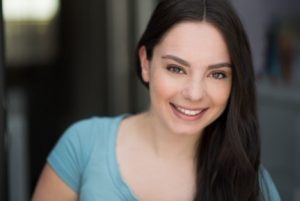 Doreen Fryling-ED. D. from Southside High School shared "I have had the pleasure of working with Melissa as a valued member of our chamber singers and in all our musical theatre productions. Melissa has a fire in her to be the best that she can be. Her drive to excel on the stage and musically is evident and inspiring. In the two year IB Music class she completed compositions and performances at a very high standard. She is a standout triple threat; hard working, very open to coaching and always maintains a positive attitude."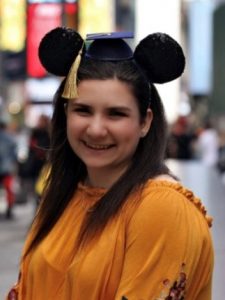 Molly Guarton will graduate from Massapequa High School in Massapequa and attend SUNY Potsdam- Crane School of Music in the fall. She will major in Music Education.
"Molly has been Vice President and President of the Tri-M Music Honor Society. She has performed with our Poparazzi Rock Orchestra, Pit Orchestra, Select String Quartet, Chorus, and Select Chorus as well as High School Symphony Orchestra. Molly's talent is only matched by her character. She composes, arranges, plays piano and violin and sings. Her peers enjoy being a part of her work. She has a very positive personality and often tutors students of any type of instrument and assists them in rehearsals. I am sure Molly will continue to elevate herself and those around her to success" explained her Orchestra Director, Marjorie Spagnuolo.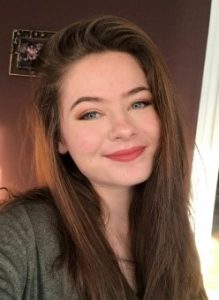 Meaghan Lawrence will graduate from Islip High School in Islip and attend SUNY Fredonia in the fall. She will major in Music Education.
Concetta Stevens, Meaghan's Flute Instructor shared: "Meaghan has mature musical instincts and one of the sweetest tones around. She has entered three concerto competitions and was a finalist/winner in all. She has also been selected to participate in the New York State Summer School of the Arts of Orchestral Studies Program. She was one of five flutists throughout Long Island to perform at Flutist Garrett Hudson's Master Class hosted at Adelphi University. She has been playing in our pit orchestra since her freshman year and has also assumed the role of Assistant Director for other school shows. For one of her musicals, Meghan was the only student musician in the pit; all others were professional players. I feel so strongly about Meghan's musicianship, commitment and determination that I would love for her to take over my band program when I retire."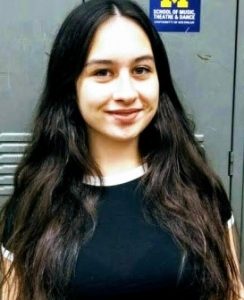 Therese Rubi will graduate from Talented Unlimited High School in Manhattan and will attend CUNY Harlem in the fall. She will major in Music Production.
Therese's Principal Yeou Jay Vasconcelos shared, "Therese Rubi is an inquisitive learner and passionate artist whose incredible dedication is only matched by her yearning to be challenged. She played lead or principal in every ensemble ranging from concert band and symphonic orchestra to jazz band and pit orchestra. She has been composing and conducting chamber works through our partnership with the American Composer Orchestra."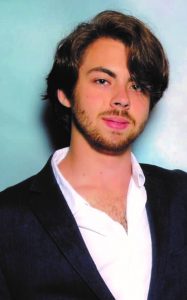 Jack Monteleone will graduate from St John The Baptist High school in West Islip and attend Berklee School of Music in the fall. He will major in Musical Performance and Business.
Christopher Donohue, Chairperson of Performing Arts explained "Jack is a member of the String Orchestra, Symphony Orchestra, Jazz Ensemble, Percussion Ensemble, and Pep Band. You can always find Jack helping backstage or in the front of the house running around doing last minute tasks for crazed conductors. Last year our Jazz Ensemble won first place at Music in the Parks receiving a superior rating. Jack's work on electric guitar was a contributing factor in this achievement."
Danielle Spiegel will graduate from Division Avenue High School in Levittown and attend Drexel University in the fall. She will major in Music Industry Studies.
"When I think of Danielle, strong and reliable come to mind. She played in the pit orchestra for the school's music productions and is a member of the color guard for the competitive marching band. Danielle has served as first chair violinist for each of our orchestras. Her passion for music and business has resulted in her deep interest to pursue a career in the music industry" explained her Orchestra Director, Mark A. Martufi.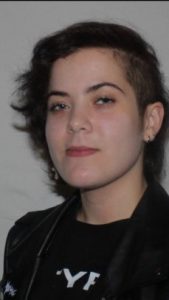 Natalie Lizardo will graduate from Long Island City High School in Astoria and attend Brooklyn College in the fall. She will major Musical Performance.
Alexander Tasopoulos, Natalie's Orchestra and Guitar teacher explained "although she has been playing the double bass for less than three years, she has developed significant skills allowing her to play pieces from composers such as Mahler, Beethoven and Ravel. She is intrinsically motivated and intensely focused in the practice room every Saturday. During work for the production of an annual student musical, she played four different instruments in order to fill all the missing parts in the pit orchestra. In our school she is known as one of the go-to musicians and artists."
For more information on this award, the winners or Education scholarships and grants offered by LIMHOF please visit www.limusichalloffame.org/scholarshipsgrants/ or contact LIMHOF's Board Member for Community Outreach, Kelly Leung at (516) 938-1626 or kellyl@limusichalloffame.org.
Founded in 2004, the Long Island Music and Entertainment Hall of Fame is a 501(c) (3) organization dedicated to the idea that Long Island's musical heritage is an important resource to be celebrated and preserved for future generations. The organization, which encompasses New York State's Nassau, Suffolk, Queens, and Kings (Brooklyn) Counties, was created as a place of community that inspires and explores Long Island music in all its forms. To date, the organization has inducted more than 100 musicians and music industry executives, and also offers education programs and scholarships to Long Island students, sponsors the Long Island Sound Award, and features traveling educational exhibits, including a state-of-the-art mobile museum. Visit their website at https://www.limusichalloffame.org/.
####