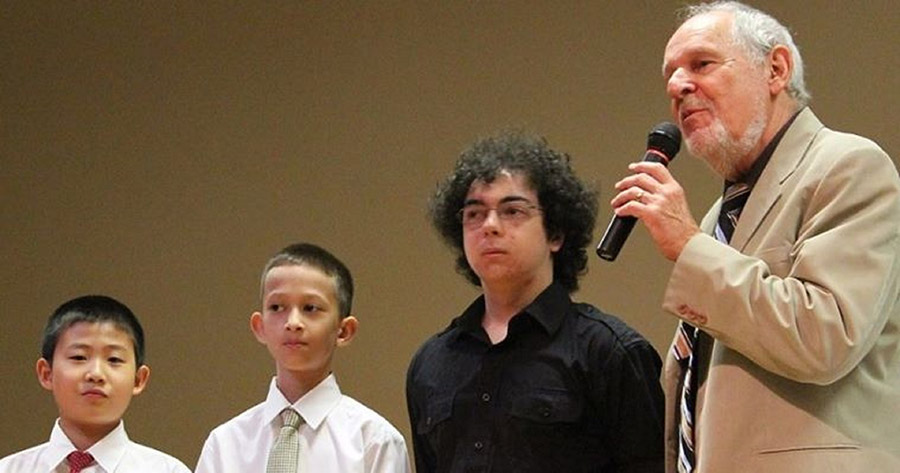 Long Island Composers Alliance, In Association with Long Island Music and Entertainment Hall of Fame, Presents Music by and For Students Concert on June 11
June 8, 2017
The Long Island Composers Alliance and Long Island Music and Entertainment Hall of Fame are partnering for the 44th annual Music By And For Students concert. The concert, presented on Sunday, June 11 @ 2:30 PM at Hofstra University's Helene Fortunoff Concert Hall on California Avenue in Hempstead, will feature new compositions written specifically for students by LICA composers and original compositions written and performed by Long Island students.
This celebration of young players and composers has become the model for State-Wide NYSSMA student composition programs.
The competition is open to composers in the following categories – 1) Composers 11 years old and under; 2) Composers between 12 and 14 years of age and 3) Composers between 15 and 19 years of age (ages as of May, 2017).
The works were judged by the LICA Program Committee. 3 outstanding works (one in each category) were be selected for presentation at the concert at Hofstra, and will be performed and honored at the special LICA Professional Anniversary Concert on June 16.  Winners performed on June 16 will also receive $50. These awards are given in memory of Arlene Diamond, whose compositions and students were a part of music on Long Island for many years and whose work with LICA and many other music organizations was so vital.
"The Long Island Music and Entertainment Hall of Fame is excited to work together with the LI Composers Alliance. They are an organization that is deeply rooted in the music history of Long Island and one that commands tremendous respect throughout the music education field", said Tom Needham, LIMHoF Board member and Education Committee Chairman.
Visit the Long Island Composers Alliance at http://www.licamusic.org/.
Long Island Music and Entertainment Hall of Fame Education Advisory Board
Tom Needham, Chairman
Carol Brown, Mike Ceserano, Herbert A. Deutsch, Paul Graf,
Jeffrey James, John McNeur, Daniel F. Millheiser, Norm Prusslin, Lynda Reynolds,
Jimmy Rosica, Brady Rymer, Patricia Shih
Honorary Education Advisory Board Members
Darryl "DMC" McDaniels – Run DMC
Dan Zanes – Disney Channel Rock Star
Carole & Paula of the Magic Garden
Johnny "Juice Rosado – Original member of Public Enemy
Steve Burns – creator and host of Blues Clues
Ron 'Bumblefoot' Thal, former lead guitarist of Guns N' Roses
John Tartaglia – star and creator of Broadway's Avenue Q