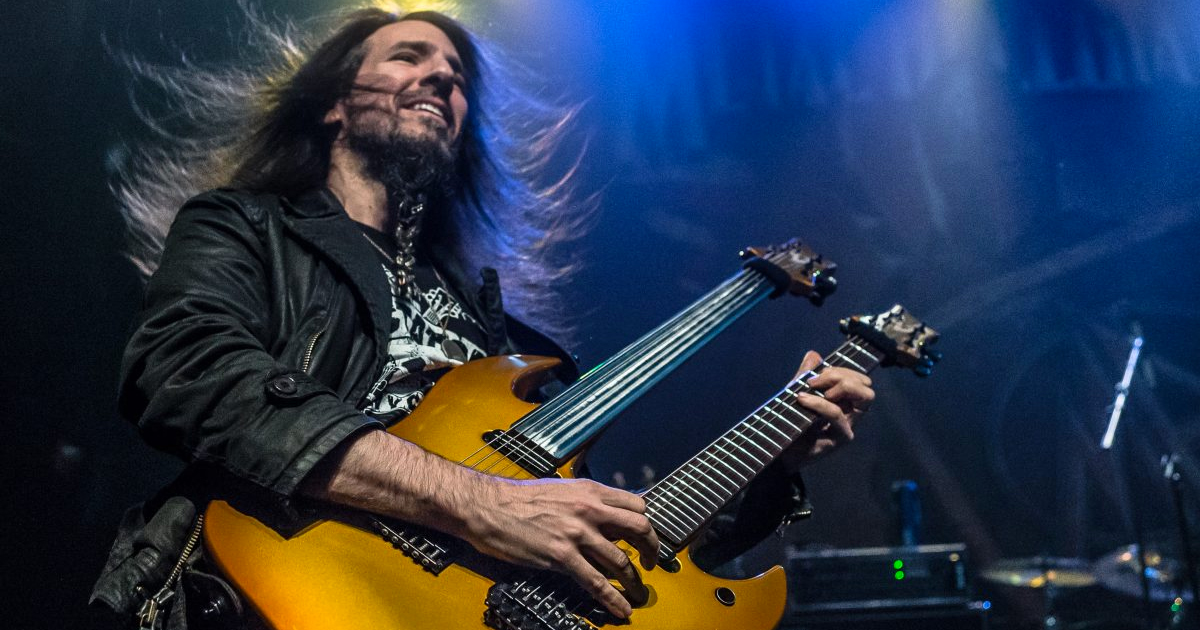 Long Island Music Hall Of Fame Adds Former Guns N' Roses Guitarist Ron 'Bumblefoot' Thal To Honorary Education Board
May 18, 2017
May 18, 2017 (MELVILLE, NY) – The Long Island Music and Entertainment Hall of Fame (LIMHoF) is proud to announce that Ron 'Bumblefoot' Thal, solo artist, producer, and former lead guitarist of Guns N' Roses, has been added to their Honorary Education Board.
The LIMHoF Education Advisory Board's goal is to help carry out the Long Island Music and Entertainment Hall of Fame's education mission. Lending star power and educational expertise to the Education Board, Bumblefoot joins a growing list of celebrities and educators that include: Carole Demas and Paula Janis of The Magic Garden, RUN-DMC's DMC, Jimmy Rosica of the Brooklyn Bridge, Steve Burns of "Blue's Clues," singer and bassist Brady Rymer, and the Disney Channel's rock star Dan Zanes. Together, this diverse group is striving to bring their love of music to future generations for years to come.
"Long Island is lucky to have such a plethora of locally born talent at it's fingertips," said Tom Needham, LIMHoF Education Chairman. "The Long Island Music and Entertainment Hall of Fame works to keep these successful artists, such as Bumblefoot, connected to home in order to further educate and support up-and-coming-young talent."
Ron 'Bumblefoot' Thal is an award-winning multi-instrumentalist, composer, vocalist, songwriter, producer and world-renowned guitar virtuoso, who has released music, played international festivals and headlined tours for over 20 years. As lead guitarist of Guns N' Roses (2006-2014), Bumblefoot played to sold-out shows all over the world. Bumblefoot's unique 'fretless guitar' can be heard throughout GNR's 2008 Chinese Democracy album. Bumblefoot's recent success is his Little Brother Is Watching album — an eccentric, upbeat collection of epic, modern rock with haunting melodies, huge choruses and witty lyrics about life in the digital age and beyond.
Along with his many musical collaborations, Bumblefoot has worked as an adjunct professor in teaching music production, and he works with U.S. embassies around the world on cross-cultural music programs. Additionally, he has his own line of award-winning hot sauces, and he works with dozens of international charities visiting orphanages and children's hospitals around the world (with guitar in hand).
To learn more about The Long Island Music and Entertainment Hall of Fame and all of it's programs, as well as scholarship opportunities, please visit www.limusichalloffame.org.
ABOUT THE LONG ISLAND MUSIC HALL OF FAME:
Founded in 2004 by a group of Long Island music lovers, music educators, and industry professionals, the Long Island Music and Entertainment Hall of Fame (LIMHoF) is a is a 501(c)(3) not-for-profit organization dedicated to recognizing the significant achievements of musicians who were either born or spent a significant part of their careers on Long Island, including Nassau, Suffolk, Queens and Brooklyn. LIMHoF's bi-annual Induction Ceremonies have honored inductees that range from Billy Joel to LL Cool J.
Beyond the recognition of famed composers, musicians and artists, LIMHoF has made significant efforts in support of music education on Long Island, including Educator of Note recognitions, scholarships for music students, and a new mobile music museum designed for school visits.
# # #