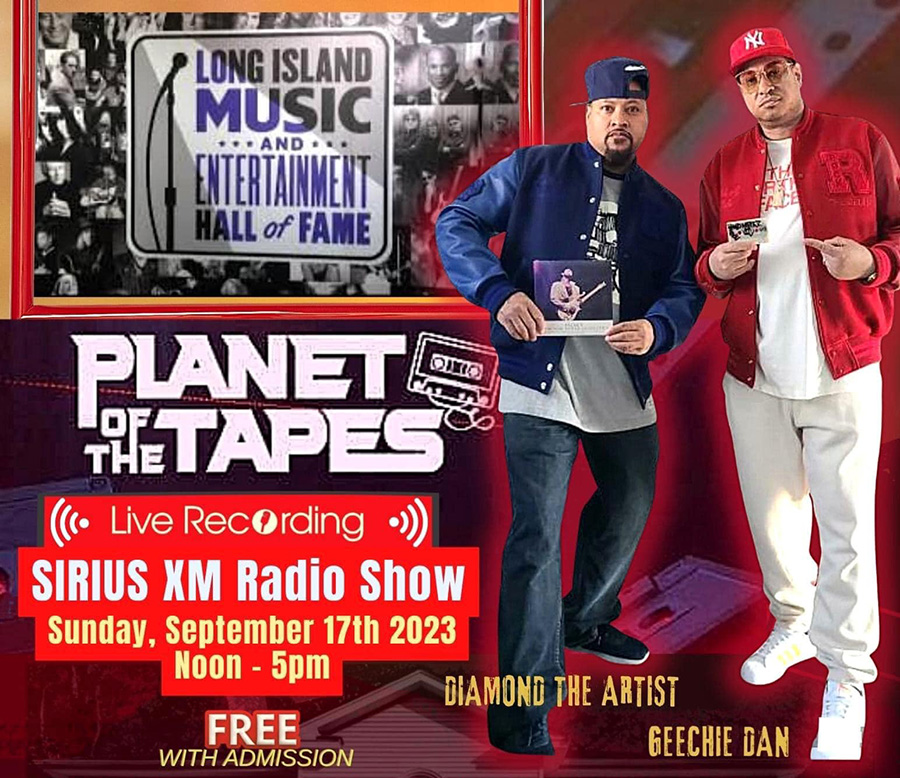 'Planet of the Tapes' Radio Show to Record LIVE Broadcast from Long Island Music & Entertainment Hall of Fame on September 17th
September 1, 2023
STONY BROOK, NY- 'Planet of the Tapes' radio show, which airs on LL COOL J's Sirius XM's Rock the Bells Channel with Diamond The Artist aka DTA Experience & Geechie Dan, will record a LIVE radio broadcast at the Long Island Music & Entertainment Hall of Fame in Stony Brook Village (97 Main Street, Stony Brook, NY) on September 17th from 12-5pm. The event is free with general admission ticket purchase.
"We are so excited to host this special recording of the Sirius radio show, Planet of the Tapes. Hosts Geechie Dan and Diamond the Artist's knowledge of Long Island hip hop history are unmatched!" said LIMEHOF Vice Chairman, Tom Needham.
This special Long Island Hip Hop Tribute Show will be pre-recorded. All Long Island Hip Hop Artists are invited to participate in Live performances, freestyles, and interviews.
For details on this and upcoming events please visit https://www.limusichalloffame.org/museum/