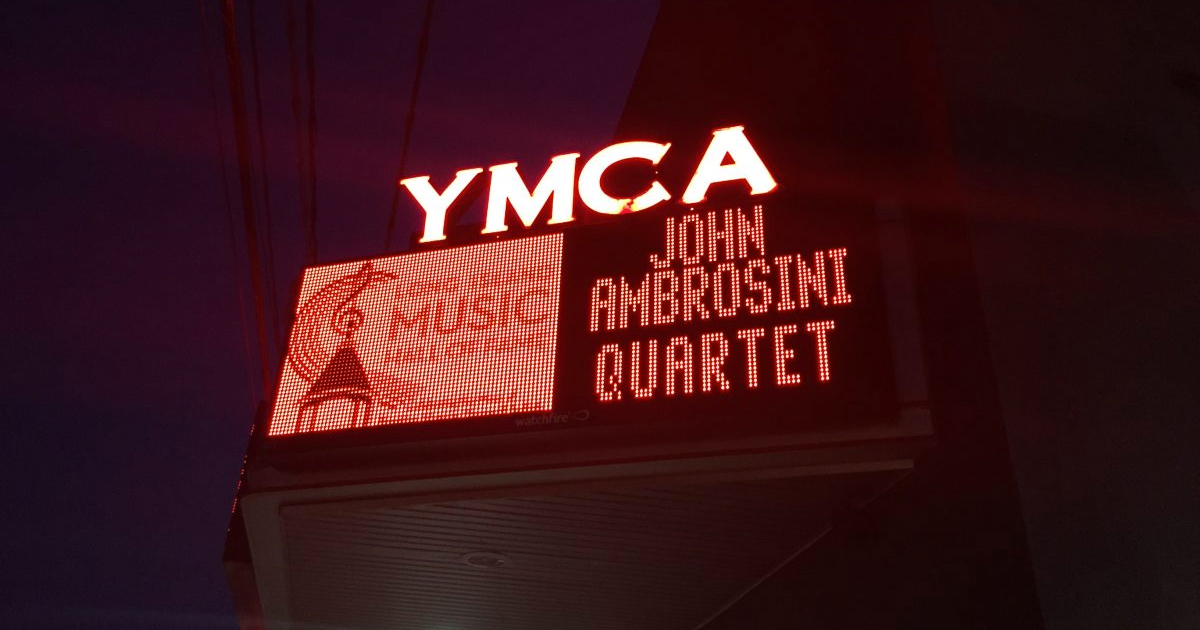 Review – John Ambrosini Quartet presented by the LI Music Hall of Fame
August 4, 2016
Jazz Review
By Michael Block
The Long Island Music and Entertainment Hall of Fame Summer Concert Series 2016
The John Ambrosini Quartet
 July 29th-Boulton Center, Bayshore, New York
The telepathic cool that the John Ambrosini quartet brought to their highly improvised interpretations of jazz standards served as a balm for a rapturous crowd decompressing in the final moments of a stubborn July heat wave. In addition to Ambrosini as pianist and leader, the ensemble consisted of Dominick Duval, Jr. (bass), Carl Bartlett Jr. (sax) and Napoleon Revels Bey (drums).  Classics such as "Bye Bye Blackbird" were given makeovers that created the thrill of experiencing the familiar in an accessible yet mysterious way. This funkified version of the Ray Henderson tune show-cased the entire ensemble's ability to stretch and vamp in free-form, while Bartlett's and Ambrosini's soloing prowess eventually returned the listener to a safe landing on more familiar melodic ground. Over the years, Ambrosini's soloing has incrementally evolved towards its current level of mastery.
The power of restraint-inspired musical phrasing and in-the-moment emotive surprises were evident throughout the show. Among the evening's many highlights was the bebop meets hip-hop interpretation of Monk's "Straight No Chaser". On this tune and Mango Santamaria's "Afro Blue", Bey's percussive style of drumming provided the texture for the band to travel to experimental terrain and then reconvene in familiar places that kept a highly tuned-in audience's collective ears wide open. "Afro Blue" also served up some novel exchanges of melody and rhythm between Ambrosini and Duval who were dialed into to a stirring piano/bass dialogue within the whole. Ambrosini's spry and respectful comping during Duval's melodic soloing on Victor Young's "Stella by Starlight" was another highlight that seemed to elevate the entire group.
Under Ambrosini's agile leadership, the group navigated the endless musical tributaries that improvisation and a flexibility of style allow while maintaining the contours of the familiar and a deep connection to the audience.
(Michael Block is a freelance writer whose credits include the "Around the Block" music column for Long Island Pulse magazine)