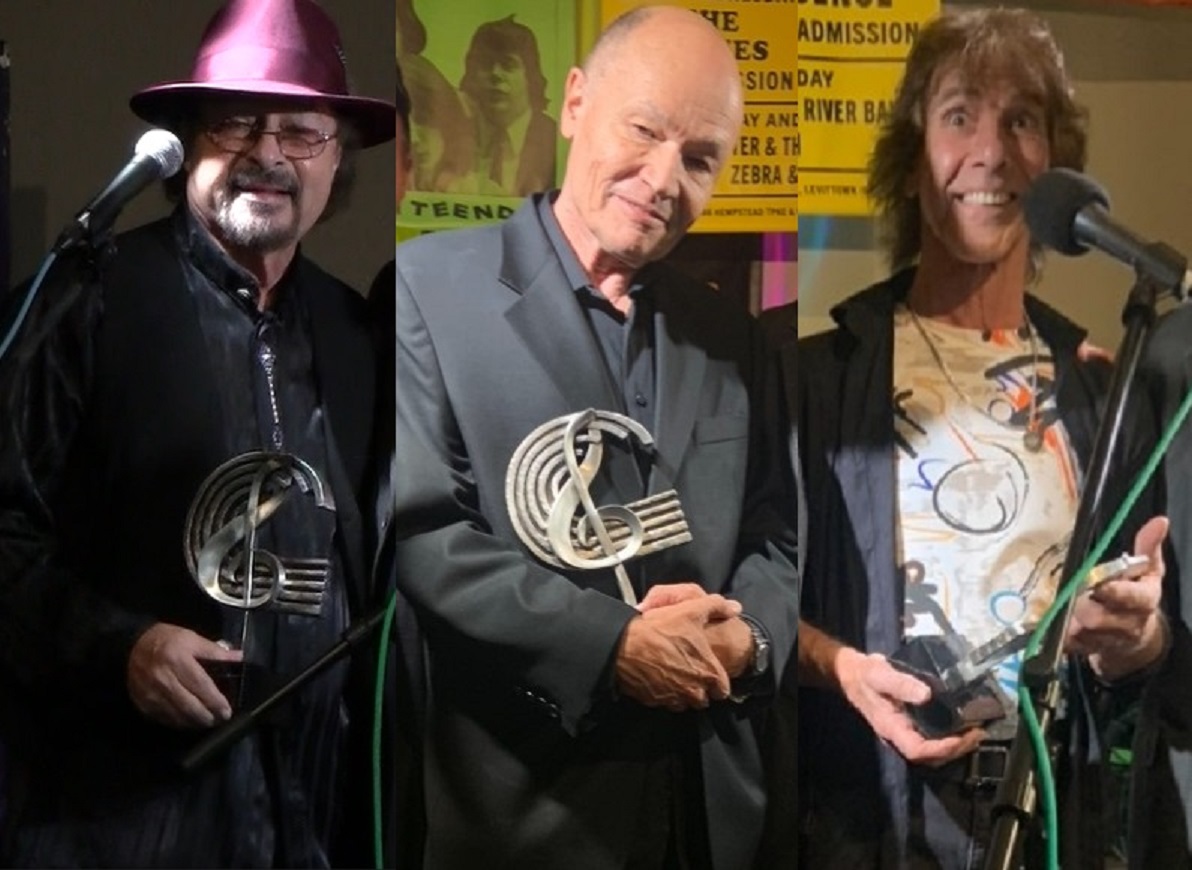 THE ILLUSION Inducted into the Long Island Music & Entertainment Hall of Fame
October 17, 2023
Trailblazing Long Island rock band from Western Nassau performed on stage for the first time in over 51 years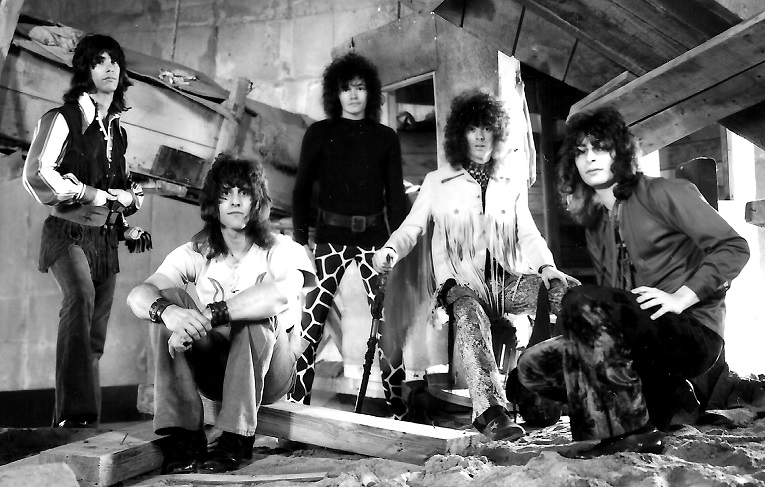 STONY BROOK, NY– The Illusion; the band largely credited with kicking the door open (paving the way for so many Long Island entertainers), was recently inducted to the Long Island Music & Entertainment Hall of Fame (LIMEHOF) and performed on stage for the first time in fifty-one years. The original Illusion band members from West Hempstead and Franklin Square (Western Nassau) include John Vinci, Mike Maniscalco, Rich Cerniglia, Chuck Alder and Mike Ricciardella, who are now inducted into the history and family of Long Island's musicians & entertainers.
"The Illusion has had such a major impact and influence on so many of the performers who later themselves became inductees into the Long Island Music and Entertainment Hall of Fame, it is high time they themselves became inductees, said Barry Fisch," General Manager of LIMEHOF. "Congratulations to the Illusion on being inducted into the LIMEHoF".
Lead singer John Vinci could not attend but recorded an acceptance message played during the ceremony.
"Is this cool or what?" Vinci said in his recorded acceptance speech. "I would like to thank the Long Island Music and Entertainment Hall of Fame for recognizing the Illusions contribution to the Long Island music scene during the 1960's and 70's when rock was at its infancy. This is a great honor and I'm proud to be among your illustrious inductees."
Mike Maniscalco passed away in 2022 and his wife Carol accepted his induction trophy on his behalf.

At the induction ceremony on October 7th, Rich Cerniglia, Chuck Alder and Mike Ricciardella reunited and played on stage for the first time in decades. Since two of the original members were absent, they recruited some talented musicians to play their hit songs including Dennis Folger, Billy Alessi (Barnaby Bye), Mike Barberich, Vinny Ricciardella, and Jimmy Javino.
"It started awkward the first day and each day we got closer and closer and you remembered what our friendships were and that's what blead through until we did it, Cerniglia said about rehearsing for that performance. "It was great to rediscover friends who I've been friends with for a lifetime."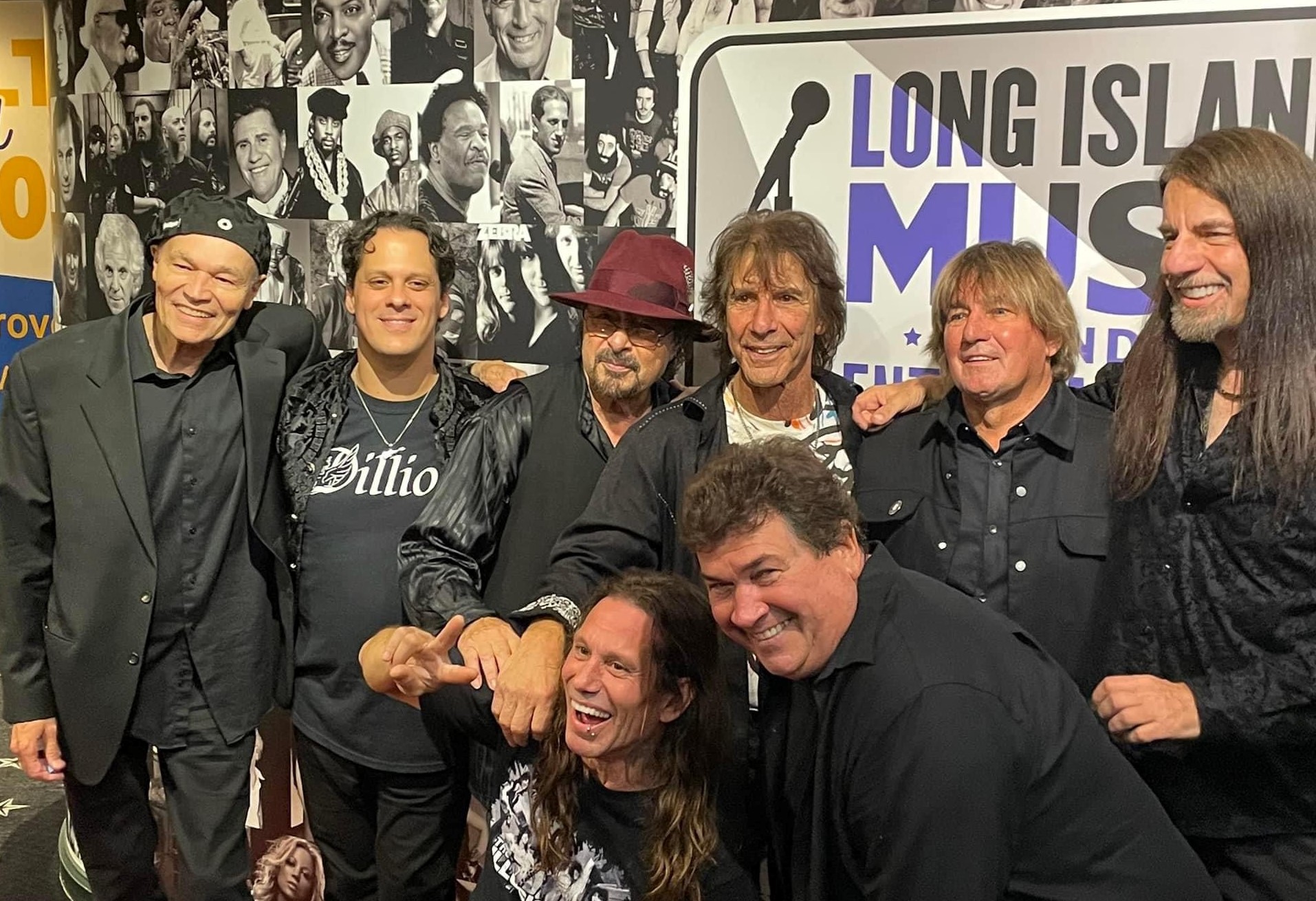 Chuck Alder said it was great to be back on stage with his former band members. "It was like no time had passed at all. I was right back to being a 20-year-old rocking and rolling, I loved it!"
About The Illusion
During a time when it was considered inconceivable for record executives (and concert promoters alike) to give a band from Long Island the time of day, The Illusion came on to the scene. A force to be reckoned with, wowing crowds with outrageous stage shows, custom-made clothes, seemingly untouchable musicianship, and five-part harmonies. Captivating audiences, The Illusion would draw thousands of fans to every show.
In time, The Illusion would get the attention of hit writing producer Jeff Barry, who signed them to his label Steed Records, and penned their first hit "Did You See Her Eyes?", which shot up the charts reaching number one in 15 cities.  The Illusion would go on to release a total of three albums for Barry's label; the first of which would sell over 200,000 copies!
The Illusion would go on to share the stage with such acts as Jimi Hendrix, The Who, The Allman Brothers Band, Chicago, The Temptations, Richie Havens, Blood Sweat and Tears, Alice Cooper, The McCoys, Tommy James & The Shondells, The Young Rascals, Ted Nugent and The Amboy Dukes, Little Richard, BB King, The Hassles (w/ Billy Joel), the J. Geils Band, Vanilla Fudge, Iggy Pop, Mountain, Cactus and countless others.  Acts and artists like Kiss, Aerosmith, The New York Dolls and Billy Joel, not only followed the Illusion, but would go on to cite the band as one of their major influences.
The Illusion is largely credited with being ground-breaking in the rock music genre influencing other bands and most notably legendary musician Jimi Hendrix at the time with their performance style and psychedelic outfits. They first met Hendrix by chance at a recording studio very early in his career and they went on to become friends and frequently played together at the Steve Pauls' Scene Club and opened for Hendrix in Boston Gardens. Alder said they didn't really think about making history at that time, it was just something they did.
"Nobody was dressing like that, nobody was moving around on stage doing a show, getting the audience participation, that was all new, Alder recalls. "I think before us it was called "rock and roll" and after us, it was called "rock" we dropped the "roll" there was no rolling tonight, it was just rock and that's the way I like it."
Rounding out the in-person induction trio was Mike Ricciardella (now a Lindenhurst resident) who has the unique distinction of being the first ever two-time LIMEHOF inductee (Barnaby Bye in 2012 and the Illusion 2023).
"We had four days to put this together and it was amazing," Ricciardella said. "After fifty something years… being up on stage with those guys, I felt like we never left. We really really put it together."
Ricciardella recounted those days when the Illusion set the tone for Long Island bands that would follow.
"The Illusion I believe lit the fuse for all the Long Island bands because there was no Long Island groups playing at the time," Ricciardella said. "Billy Joel was in a group called Hassles, they opened for us. The Vanilla Fudge were the Pigeons, they opened for us."
Ricciardella continued, saying. "Back in the day, no Long Island groups were acknowledged by anybody, so we had to pretend we lived in Manhattan and come out here and play. Until the Action House opened up there was nothing going on on Long Island. So, what we did was, we put an amazing show together that we felt would draw people… and we started drawing people. We drew like 2,500-3,000 people a night and by the end of our show we knew we had a following. And that following as you can see came here to see us tonight and it helped everything. Bill Graham called us five pimple faced kids from Long Island and didn't want us to play the Fillmore (East) until we played the electric circus and sold it out and then Bill Graham said "I think I want you guys to play the Fillmore (East)" and he let us play there with Vanilla Fudge and we blew the doors off the place."
Ricciardella's son Vinny, a drummer himself, was there and performed on stage with the band for a few songs.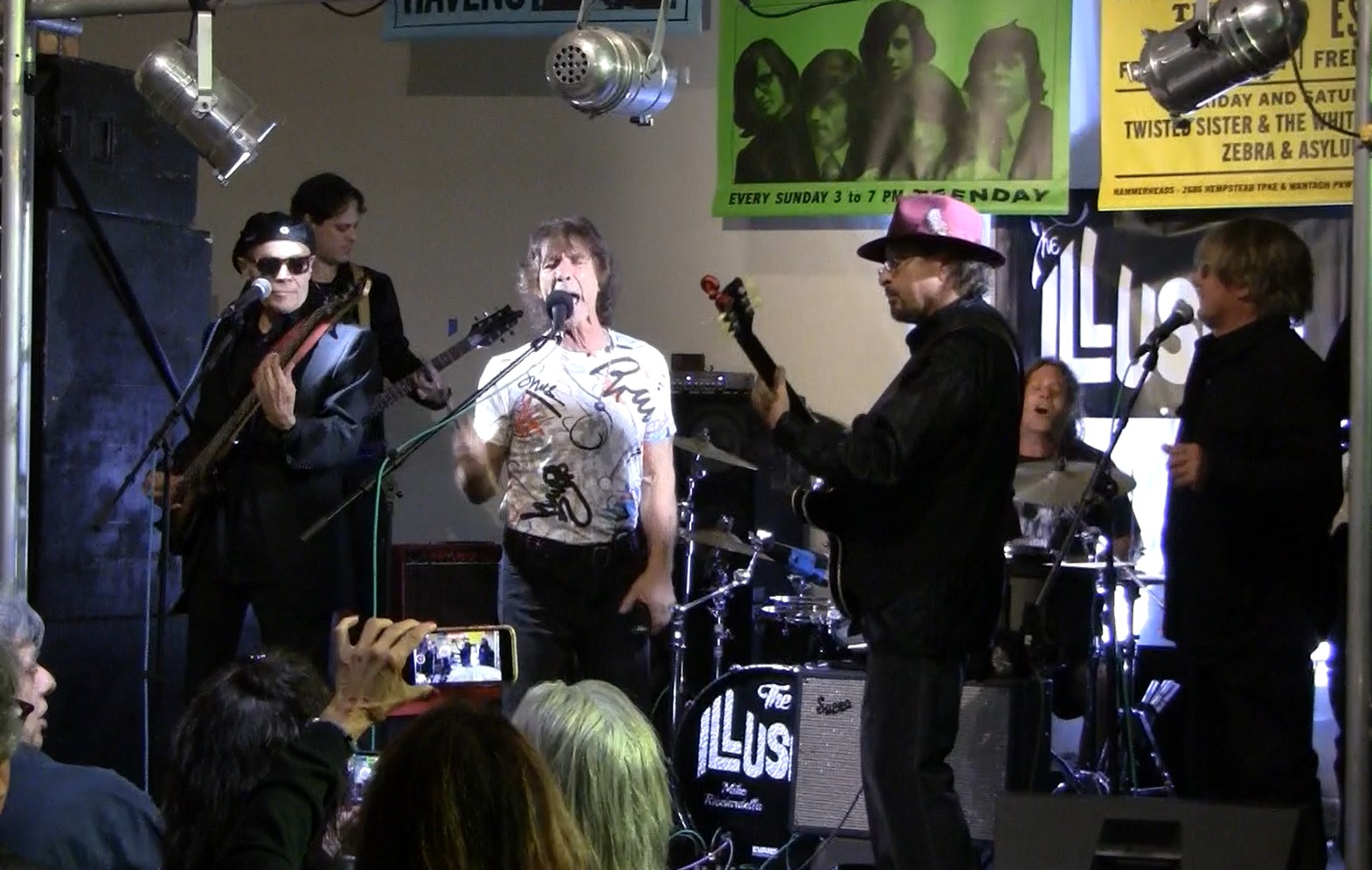 "My son Vinny has been watching me and playing since he was 3 years old. He has been playing drums and developed into an amazing drummer. I would play with him anywhere. Having him up on the stage with me was the greatest thing in my life."
Dennis Folger, who played guitar with the band that night and is the son of the band's longtime manager Lance Folger, was largely responsible for organizing the induction. Dennis recognized the unique historical contribution this band made to Long Island history and was determined to see The Illusion honored and remembered among the many Long Island inductees, which is part of LIMEHOF's mission to educate Long Islanders about the talented individuals who shaped the cultural history
"It's an honor to be here tonight playing with these guys and to see them get the recognition that they deserve it's incredible," Folger said. "It's been said a few times around here that they really kicked the door open for so many who came after them. Before these guys, Long Island bands couldn't get arrested. Now being in the Long Island Hall of Fame, look around at all the talent that we have that's come from this place and it's incredible. It's really an honor to be part of this at all."