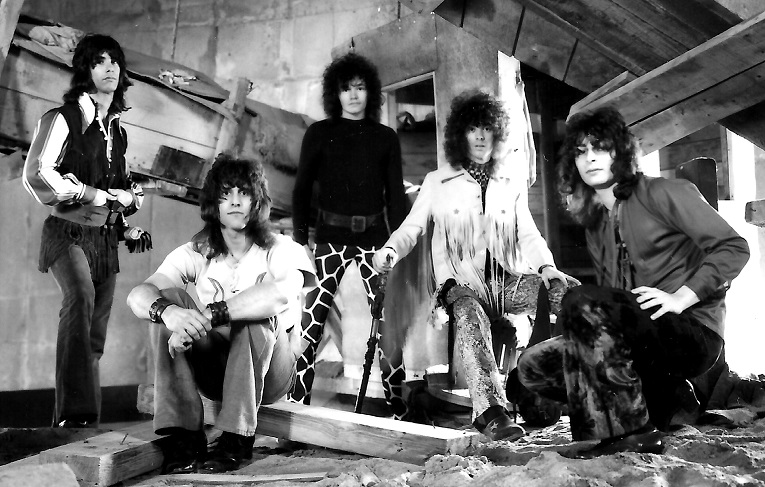 The Illusion To Be Inducted to Long Island Music and Entertainment Hall of Fame on October 7th
September 1, 2023
STONY BROOK, NY– The Illusion; one of the original bands that helped create what would become known as "the Long Island sound", and the band that kicked the door open (paving the way for so many Long Island entertainers), are being inducted to the Long Island Music & Entertainment Hall of Fame (LIMEHOF). The Illusion induction is set to take place Saturday, October 7th starting at 7pm at LIMEHOF's Stony Brook Museum location (97 Main Street, Stony Brook, NY).
Illusion band members John Vinci, Mike Maniscalco, Rich Cerniglia, Chuck Alder and Mike Ricciardella will be inducted into the history and family of Long Island's musicians & entertainers. This event is open to the public with limited tickets available for purchase at https://www.limusichalloffame.org/tickets-and-gift-cards/.
As part of their induction ceremony, The Illusion will perform on the Long Island Music & Entertainment Hall of Fame's Exhibition Hall stage. This will be their first public performance in fifty-one years!
"The Illusion has had such a major impact and influence on so many of the performers who later themselves became inductees into the Long Island Music and Entertainment Hall of Fame, it is high time they themselves became inductees, said Barry Fisch, General Manager of LIMEHOF. "Congratulations to the Illusion on becoming inducted into the LIMEHoF".
About The Illusion
During a time when it was considered inconceivable for record executives (and concert promoters alike) to give a band from Long Island the time of day, The Illusion came on to the scene. A force to be reckoned with, wowing crowds with outrageous stage shows, custom-made clothes, seemingly untouchable musicianship, and five-part harmonies. Captivating audiences, The Illusion would draw thousands of fans to every show.
In time, The Illusion would get the attention of hit writing producer Jeff Barry, who signed them to his label Steed Records, and penned their first hit "Did You See Her Eyes?", which shot up the charts reaching number one in 15 cities.  The Illusion would go on to release a total of three albums for Barry's label; the first of which would sell over 200,000 copies!
The Illusion would go on to share the stage with such acts as Jimi Hendrix, The Who, The Allman Brothers Band, Chicago, The Temptations, Richie Havens, Blood Sweat and Tears, Alice Cooper, The McCoys, Tommy James & The Shondells, The Young Rascals, Ted Nugent and The Amboy Dukes, Little Richard, BB King, The Hassles (w/ Billy Joel), the J. Geils Band, Vanilla Fudge, Iggy Pop, Mountain, Cactus and countless others.  Acts and artists like Kiss, Aerosmith, The New York Dolls and Billy Joel, not only followed the Illusion, but would go on to cite the band as one of their major influences.
For more information about events and future inductions please visit https://www.limusichalloffame.org/museum/.