The Long Island Music and Entertainment Hall of Fame is proud to announce its 2022 Music Educator of Note award recipient – Frank Abel.
November 21, 2022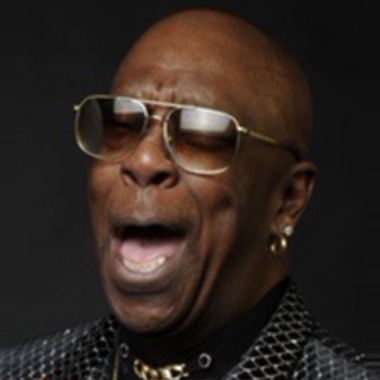 Since 2007, LIMEHoF has bestowed this award to recognize outstanding achievement in Long Island music education.
The Music Educator of Note Award celebrates outstanding achievement in music education on Long Island. This year's recipient is Frank Abel, a high-school music educator for thirty-five years.
Nominating quotes referred to him as, "the sonic heartbeat of the district," "a hero and a friend," and "a phenomenon, an anomaly, a saint,"
He is the son of Francis and Hazel Abel Sr., born February 3, 1946 in Philadelphia, PA. Growing up in Brooklyn, NY, Frankie Jr. went to the prestigious Music and Art High School as a classical violinist. After moving to Roosevelt, NY., Frank attended Howard University, where he earned a Bachelors Degree in Music Education. While attending Howard, he joined Omega Psi Phi Fraternity, Inc.. and Phi Mu Alpha Sinfornia Music Fraternity. After graduation from Howard, Frank taught vocal music at Mulligan Jr. High School in Central Islip, NY during the day and performed in various New York nightclubs, as a singer and keyboardist, with his own Rhythm and Blues bands. For a decade, from 1969 to 1979, Frank and his band played the club and concert scene in Canada, Europe and Africa.
From 1984-1990, Frank taught his first marching band a Wyandanch Memorial High School. During his years there he and his students won over 70 music awards. As Director of Fine Arts, he received the Excellence in Teaching, Outstanding Service, Outstanding Contribution and the PTSA Standard of Excellence Awards. While teaching at Wyandanch High School, Frank earned a Masters Degree in Music Education from Long Island University with a 4.0 GPA.
From 1996-2011, Frank was the Director of Bands at Uniondale High School, Uniondale, NY. He, his students and staff have received international and national recognition for this prestigious Long Island High School. In November 1997, Frank received the first Superintendents Spotlight Award. The cover story of the June 1999 issue of the international distributed School Band and Orchestra Magazine was an interview of Frank Abel. The title of the interview was a "Rebel With A Cause". The writer spent four days, in Florida, with Frank, his staff and 145 Uniondale music students, and wrote, "His students love Frank. He is their hero, their mentor and their father away from home. Frank is passionate about his music and is outspoken".
See a major Newsday feature story about him here.
Frank Abel said this, "For someone who quit teaching four times during the last forty years, receiving a teaching award is an incredible honor. I believe this journey was planned by something or someone bigger than me."
"As I reflect on my teaching history and see how it parallels my life as a career musician. I was able to conduct a band and travel the world arranging and creating musical arrangements and the like with my peers. That's why I was so successful in being able to do it with student musicians. Every time something would happen in my professional career, it would somehow affect or impact my teaching career."
"Don't just count your blessings. Be the blessing other people count on."
"I am honored and blessed, beyond measure, to be the recipient of this award."
Past awardees have included: Herbert Deutsch, 2007; John McNeur, 2008; Joseph R. Sugar, 2009; Laurence Ballereau, 2010; Robert W. Krueger, 2011; William Katz, 2012; Steven E. Schopp, 2013; David Fryling, 2014; Joseph Rutkowski, 2015; Frank Doyle, 2016 ; Abby Behr, 2017, Lynette Carr-Hicks, 2018, Susan Weber, 2019, Marc Green, 2020 and Kim Löwenborg-Coyne, 2021. More information about the awardees can be found here.