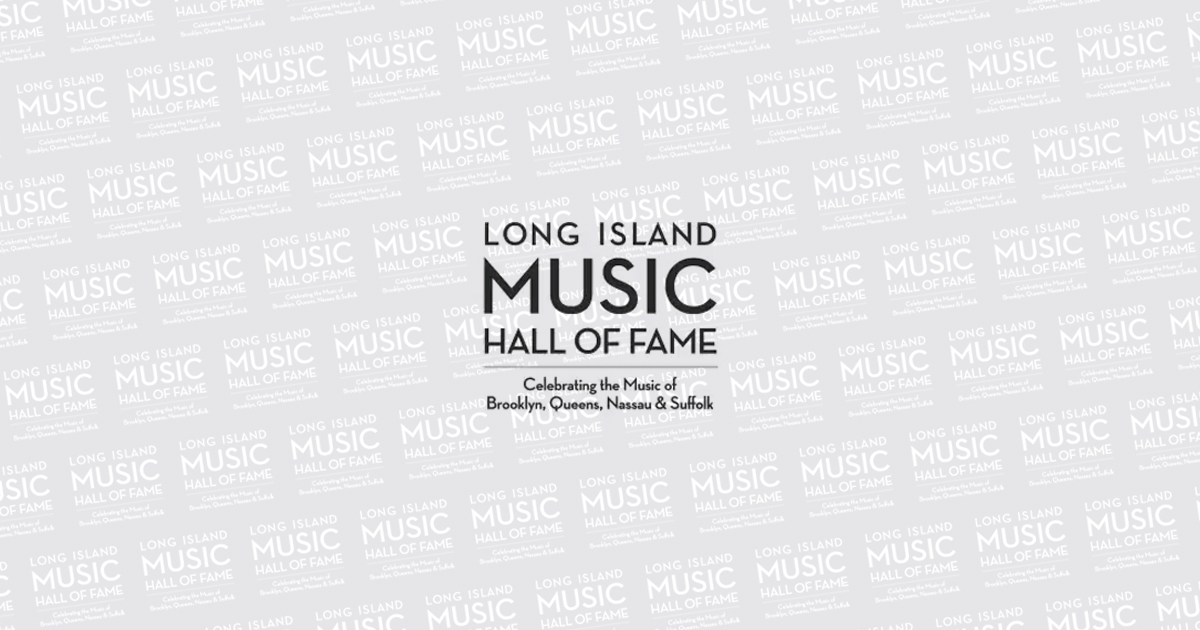 The Long Island Music and Entertainment Hall of Fame Announces 2018 Scholarship Recipients
July 17, 2018
Melville, NY – The Long Island Music and Entertainment Hall of Fame has announced the recipients of their 2018 scholarship awards program. The winners, all graduating high school students from Nassau and Suffolk counties who will pursue a music career, will be awarded $500 scholarships. The recipients are:
Phillip Barsky from Manhasset High School. He's a lyric baritone who will be attending the Peabody Institute of the Johns Hopkins University, where he'll major in Voice Performance. Phillip states: "I'm looking forward to focusing on opera as a vocal performance major… I intend to fully exploit all the performance opportunities available at the Conservatory and in the greater Baltimore community. As opera is a more recently acquired interest of mine, I expect to expand my repertoire with the world-renowned faculty at Peabody. I will be studying with baritone William Sharp.". His accomplishments and awards include NY All State Choir soloist 2017, Long Island Choral Society Young Artists Competition – First Place, a partial scholarship to the Queens Summer Vocal Institute and Johns Hopkins University's Premiere Talent Scholarship.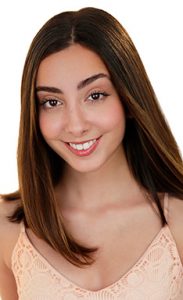 Marley Anna Jacobson from Half Hollow Hills High School East. She's a soprano and a cellist who will study music, vocal performance and public policy at Princeton University. Marley states that she aspires to perform professionally in opera and contribute to the beautiful classical art-form.  In college she "looks forward to collaborating with new composers, performing innovative opera and exploring exciting musical trends".  She was a member of the All-State NYSSMA Conference Mixed Choir 2017 and won First Place that same year at the Schmidt Youth Vocal Competition in Washington DC.  She's also a Long Island Arts Alliance Scholar Artist, recipient of a USDAN scholarship, winner of an Otto Kahn Award, and she brings a strong record of achievement and performance in Musical Theater and Concert Choir.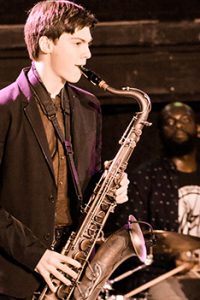 Colin Logatto from Smithtown High School East. His instrument is the saxophone (tenor, alto and baritone saxes. He'll attend Frost School of Music at University of Miami, where he'll major in Music Ed and jazz Performance. In Colin's words "I have seen the great passion of my music teachers seeing that level of enthusiasm and excitement from someone simply working their day job inspired me."
He participated in the All-State Solo Festival as a classical and jazz soloist in grades 10 and 11 and was Lead Tenor Sax Chair in the All County Jazz Band.  He performs with the Stanton Anderson Band 2016 – present as lead tenor sax and with the Brandon Niederauer Band 2016 – present. He's also performed at The Blue Note and Stephen Talkhouse.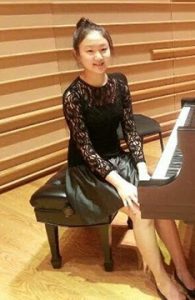 Soyoung Park from Great Neck South High School. A pianist, she'll attend Indiana University's Jacobs School of Music and will major in Piano and Music Education, with a piano performance focus on Chamber Music and Music Education. Soyoung intends to become a College Music Professor and professional musician. She says, "Thank you very much for choosing me as the winner of Long Island Music and Entertainment Hall of Fame organization. I'm very honored to receive this prestigious scholarship. When I was waiting for my turn in the graduation ceremony, the life-review moments of past four years made me realize that I'm really graduating from high school. I'm very grateful to my parents and teachers who always have been guiding and supporting me over the years. Without their help and advice, it would've been very difficult for me to overcome the last four years of high school. I will continue to work diligently on both music and study in college to achieve my goals." She is a 1st Prize winner in the 2018 New York Young Performers Prize Competition, a 2017 Division Winner for New York of the Music Teachers National Association Competition and has performed at NYSSMA Grade A+/100 on level 6 for the past four years. She also took part in the 2017 Young Virtuosos of Tomorrow Platinum Place Concert at Perelman Hall of the Kimmel Center.
The LIMHOF Education Committee based selections on the completed application and a student essay on education and career goals, their high school transcript and a letter of recommendation from an individual who attested to the applicant's commitment to a music career.
Eligibility criteria is:
Graduating high school senior from Nassau, Suffolk, Brooklyn (Kings) or Queens counties
Minimum 2.5 GPA
Accepted full-time at an accredited college or university
Demonstrated interest in pursuing a career in music
Financial need
S. citizen or legal resident with I-55 permanent residency
For more information, contact LIMHoF's Jeffrey James at 516-586-3433 or jamesarts@att.net.
ABOUT LIMHOF
The Long Island Music and Entertainment Hall of Fame is a is a 501(c)(3) not-for-profit organization dedicated to recognizing the significant achievements of musicians who were either born or spent a significant part of their career on Long Island, Including Nassau, Suffolk, Queens and Brooklyn. Beyond the recognition of famed composers, musicians and artists, LIMHoF has made significant inroads in support of music education on Long Island, including Educator of Note recognitions, scholarships for music students, and a new mobile music museum designed for school visits. For more information on the LI Music Hall of Fame, visit their website at https://www.limusichalloffame.org/.
###