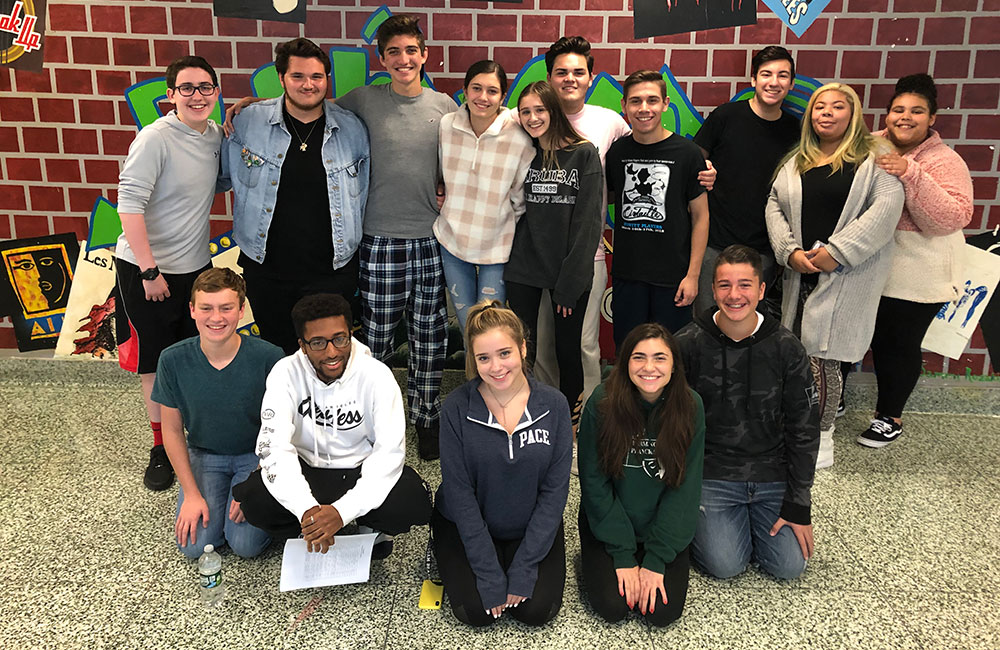 The Long Island Music and Entertainment Hall of Fame Presents A Very Special Holiday Concert featuring LIMHOF's 2019 Recognized High Schools.
October 24, 2019
Proceeds to benefit our Music Education Programs.
First appearance of the Mobile Museum "Tour Bus" with its debut exhibit "On The Record".
Talented performers from Farmingdale, Great Neck, Longwood, St. Frances in Queens and Uniondale High Schools will gather to perform and celebrate the season while raising funds for music education programs.
The Long Island Music and Entertainment Hall of Fame will present a Very Special Family Holiday Concert on Sunday, November 17 @ 2:00 PM at The Space at Westbury Theater in Westbury, NY.
This event will feature performances from LIMHOF Inductees and friends, as well as students from six High Schools that were recognized for their music programs by The Long Island Music and Entertainment Hall of Fame.
"We are excited to bring sounds of the season and of Long Island together at the very special concert.  Those that attend are in for an amazing show.  The talent we have on the Island is to be celebrated and the money raised at this concert goes to our music scholarship program.  This year we handed out a dozen scholarships to our "Class of 2019" explained Ernie Canadeo, Chairman of the LIMHOF Board.
This will also give the public and attendees an opportunity  to see the interior of the LIMHOF Mobile Museum, a tour bus that honors the 100+ Long Island inductees into the Hall for the very first time.  All concert goers will have access to the bus in front of the Theater, before and after the concert.
General admission tickets are $15, Tickets are available through the link below and Ticketmaster.
Individual Tickets – http://weblink.donorperfect.com/LIMHOFHolidayConcert
Sponsorship Packages and Donations – http://weblink.donorperfect.com/LIMHOFHolidayConcertSponsorship
For group sales or sponsorship opportunities, contact info@limusichalloffame.org
The show will be produced by the Long Island Music and Entertainment Hall of Fame. The legendary Larry (The Duck) Dunn of Sirius XM radio will act as MC for the evening.
Founded in 2004, the Long Island Music and Entertainment Hall of Fame is a 501(c) (3) organization dedicated to the idea that Long Island's musical heritage is an important resource to be celebrated and preserved for future generations. The organization, which encompasses New York State's Nassau, Suffolk, Queens, and Kings (Brooklyn) Counties, was created as a place of community that inspires and explores Long Island music in all its forms. To date, the organization has inducted more than 100 musicians and music industry executives, and also offers education programs and scholarships to Long Island students, sponsors the Long Island Sound Award, and features traveling educational exhibits, including a state-of-the-art mobile museum. Visit their website at https://www.limusichalloffame.org/.