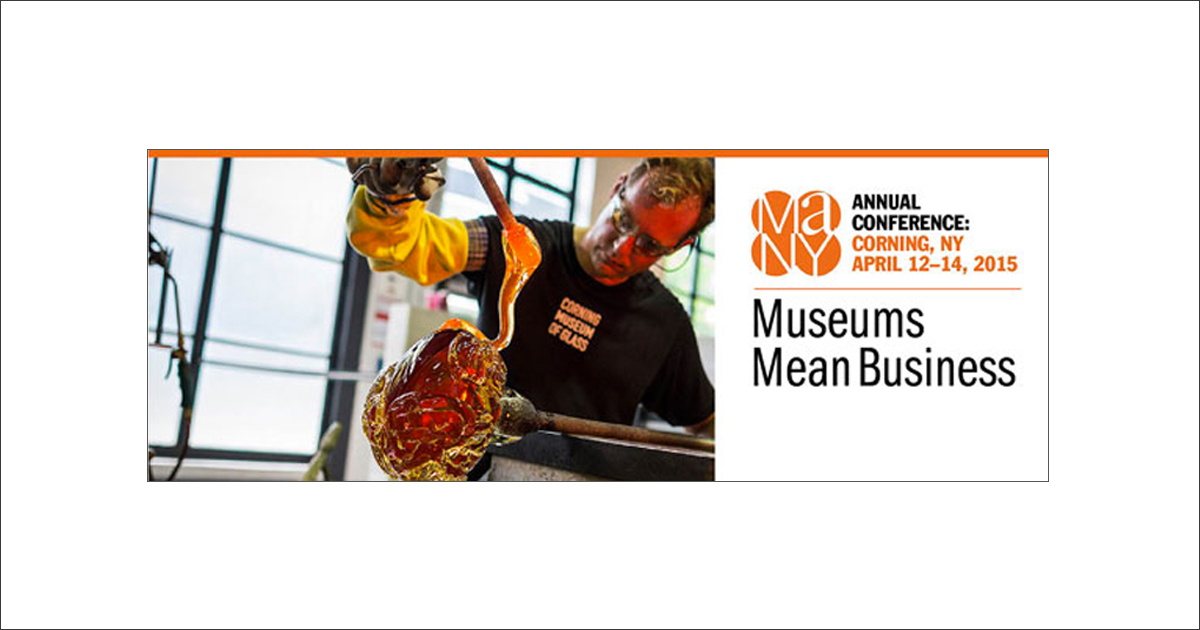 The Long Island Music and Entertainment Hall of Fame Receives Grant Funding to Attend "Museums Mean Business" Conference
April 17, 2015
(April 17, 2015 – Melville, NY)  The Long Island Music and Entertainment Hall of Fame (LIMHoF) is pleased to announce that they have been selected as the recipient of a travel grant in the amount of $800, which was used to attend the Museum Mean Business Conference from April 12-14 in Corning, NY.  As the LIMHoF prepares to open its first museum, to be located in the new Wyandanch Village development, they are excited that Executive Director, Joe Jankowski was able to participate.
The grant from the New York State Council on the Arts, a state agency, and administered by the Museum Association of New York, allowed Jankowski to participate in training sessions and workshops as well as share information about the addition of our future museum to the extensive network of museums throughout New York State.
This grant, as part of a series of travel grants, is offered to help museums and historical societies to strengthen and develop their institutions and work with their communities.  These grants, administered by the Museum Association of New York (MANY) are also designed to make it easy for organizations to access professional help and improve their institutions.  To learn more about these grant programs, eligibility requirements and deadlines, visit the Museum Association of New York's website at www.manyonline.org or contact MANY by email at info@manyonline.org and by phone at 518-273-3400.